ok, i have a major wedding fashion dilemma. and i was thinking that maybe you'd all want to throw some opinions my way? pretty please?
the facts are as follows: i am getting married in a mere 64 days(!), most of the major decisions have been made, but i am in need of some type of warm(ish) garment to wear over my dress. i thought i had it all figured out, but then i started looking for the mustard cardigan i thought i wanted and it's gotten all complicated.
now for the reward: two recycled felt coffee cup sleeves will go to a random commenter on this post. when? i'll announce the winner this coming sunday, october 30. and i'll even throw in a second (bonus!) entry if you're a fan on
imagine gnats on facebook
. just leave a second comment telling me that you're already a fan or that you just "liked" it.
now, get ready for loads of pics after the jump. (loads!)
already decided:
dresses for the girls
dress for me (to be shortened to tea length)
capes for the girls (lined in pink)
my shoes are *sort of* like this... just a tad darker, with 1.5" heels, and leather.
Nick's suit
general style of the flowers
silver birdcage veil with silk dupioni flowers in mustard (similar to this - by House of Telsa)
hopefully that gives you an idea of what we're working with here. now here's the conundrum... i thought i wanted to just find a simple mustard color cardigan to wear with my dress (after seeing lots of adorable cardigan-with-wedding-dress pics on pinterest -
one example here
). well, said cardigan apparently does not exist.
pretty, right? sadly, not available in mustard anywhere that i can find.
so, i'm thinking about a few alternate options....
faux shearling coat from forever21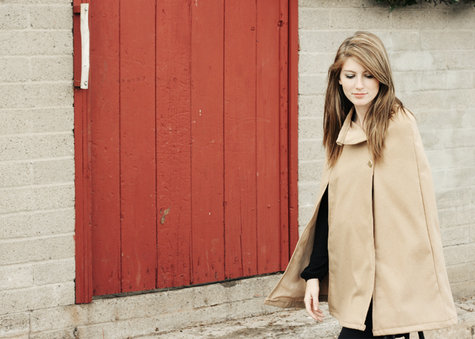 make myself a cape something like this burda pattern (in gold wool from moda)
make my own cardigan out of a t-shirt (click on pic above to see tutorial), using something adorable (lace maybe?) for the edging
blah, blah, blah... ok, now i need your help! what do you think? any ideas i haven't thought of? do you love/hate any of these options? can't wait to hear what you think....